Tripawds is a user-supported community. Thank you for your support!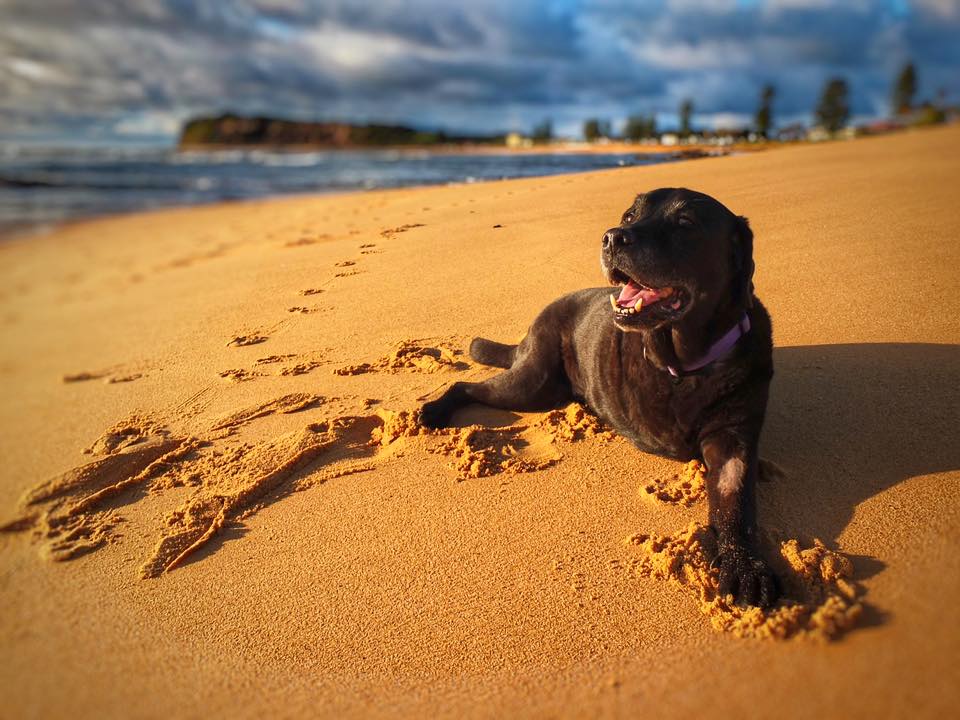 So on a beautiful sunny Sydney winter's day, we said goodbye to Emerson.
It wasn't the cancer that got him – with the combination of early discovery, rapid amputation, light chemo and the cancer vaccine trial, we seem to have succeeded in keeping that at bay. But some nerve issue started to cause one of his back legs to give out, and within a week he was having trouble – confusion really – just getting from one end of the house to another, and we knew it was time to let him go. During his last week we took him down to the open space of beautiful Fisherman's Beach, where he was still having the best time lolloping around and sniffing the ocean wind (picture above).
So many friends came to see him and hug him goodbye, and since letting him go we've had unbelievable support from friends as we've faced a home that is now so quiet and has such a massive hole in it.
I wanted to thank Jerry and the Tripawds team again for such a valuable site, and the community here for all the love and information they share. We had 20 months of post-amputation 'bonus time', and I'd reiterate to anyone reading this who is unsure of or scared about amputation that a three-legged dog is a beautiful thing, the most popular pup in the park, and I promise you will love your dog even more than ever. We have no regrets at all with Emerson, who lived a loved and happy life, and gave us so very much joy.
Signing out,
Jez & Deanna in Sydney